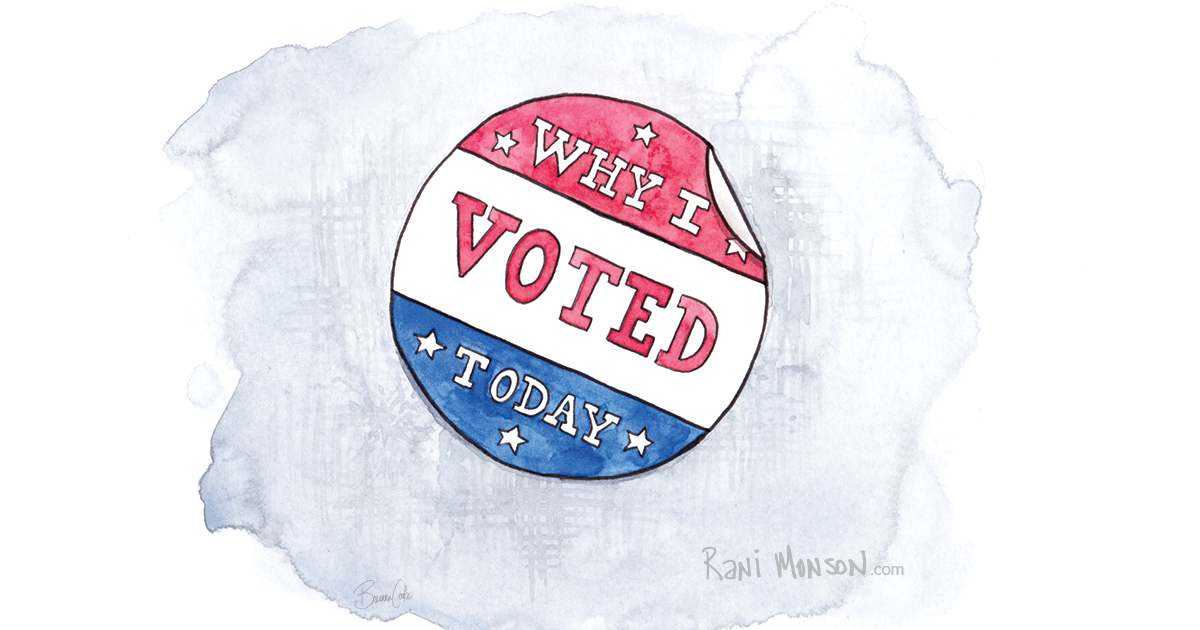 It feels like things are really getting bad in Texas. That we're living in a dystopian HBO drama where there is only one flavor of opinion — vanilla. Tolerance is nonexistent, sprinkles aren't allowed. Don't even think about chocolate.
It's embarrassing enough that a federal judge has ruled, yet again, that our voter ID law was passed to intentionally discriminate. Now the Texas Legislature is considering the toughest anti-sanctuary city bill in the nation, detouring funds meant to prevent pollution to anti-abortion groups, and the silly Bathroom Bill, which just needs to get flushed from memory. Talk about a scary yet riveting TV show.
I'm not sure who these folks believe they are representing, but it certainly isn't me! I do believe there is hope. Texans are telling our elected officials local, state and national, "I don't agree with your views." Those in office have a choice: start paying attention to the protesters hitting the streets or get booted out of office.
The next opportunity is the Saturday, May 6 Dallas municipal election. All city council members are up for re-election, except for the mayor.
Your Vote for Dallas City Council Impacts Daily Life
It's why you need to vote. It's the ballot that impacts life on a daily basis. If you care about safety, roads and parks — you need to hit the polls. The person elected to represent you will determine how much we pay in property taxes and help decide how that money will be spent. They will be charged with figuring out how to retain the police and firefighters fleeing our city, in part because of the foundering pension, which they also will need to fix before it expires in a decade.
Your vote will count. During the May 2015 election, a measly 6 percent of eligible voters participated. Dallas ranked lowest for voter turnout among the 30 largest cities in the country, according to research from Portland State University. The few deciding the fate of the many. Even more striking is the median age of said voter in Dallas — 62 years old. Based on who I see out and about, it seems we'd be hard-pressed to get a much more unrepresentative council.
Pick the right person to represent you. A great deal of attention is on District 14, where I live and am represented by Philip Kingston, who is seeking his third term against Matt Wood. Much of this race has focused on folks in East Dallas, but the district also includes Downtown, Turtle Creek, Uptown and Oak Lawn, where I live.
Kingston has been criticized by what I'd dub "the establishment" for being unorthodox. Dallas Mayor Mike Rawlings has said he wouldn't vote for Kingston if he lived in the district. Good! I want someone like Kingston, who acts as a watchdog, challenges things and keeps us out of messes. I hope the election brings more people like Kingston to the horseshoe at City Hall.
And Plan to Keep on Voting
There are lots more changes that need to be made, especially if you're as appalled as I am at the lack of representation we're receiving at the state and federal level. Looming on the horizon are elections for the Texas Legislature and the top state positions — including governor — as well as U.S. Congress.
I'm tired of Gov. Greg Abbott and Lt. Gov Dan Patrick continuously trying to shove their religion down my throat. Dude, I'm not converting. Let's not forget Attorney General Ken Paxton, who refuses to leave his Collin County home for Austin and faces federal indictment. Both Patrick and Paxton have announced their plans to seek reelection next year.
Our U.S. Senators from Texas have approved the Cabinet appointees of President Donald Trump and put Neil Gorsuch on the Supreme Court. My efforts to get them to consider otherwise were ignored. Case in point: Education Secretary Betsy DeVos was approved Feb. 7. I didn't even receive a form letter response from Senator Ted Cruz, conveniently ignoring all the concerns raised about DeVos, until April 28.
Why the delay, Ted? Perhaps he's too busy gearing up to face his challenger, Beto O'Rourke, in the 2018 election. Or maybe Ted is considering an appearance on "Dancing With the Stars." Look what it did for former Texas Gov. Rick Perry turned Energy Secretary — it got him the nuclear codes.
This column originally appeared in the Katy Trail Weekly.