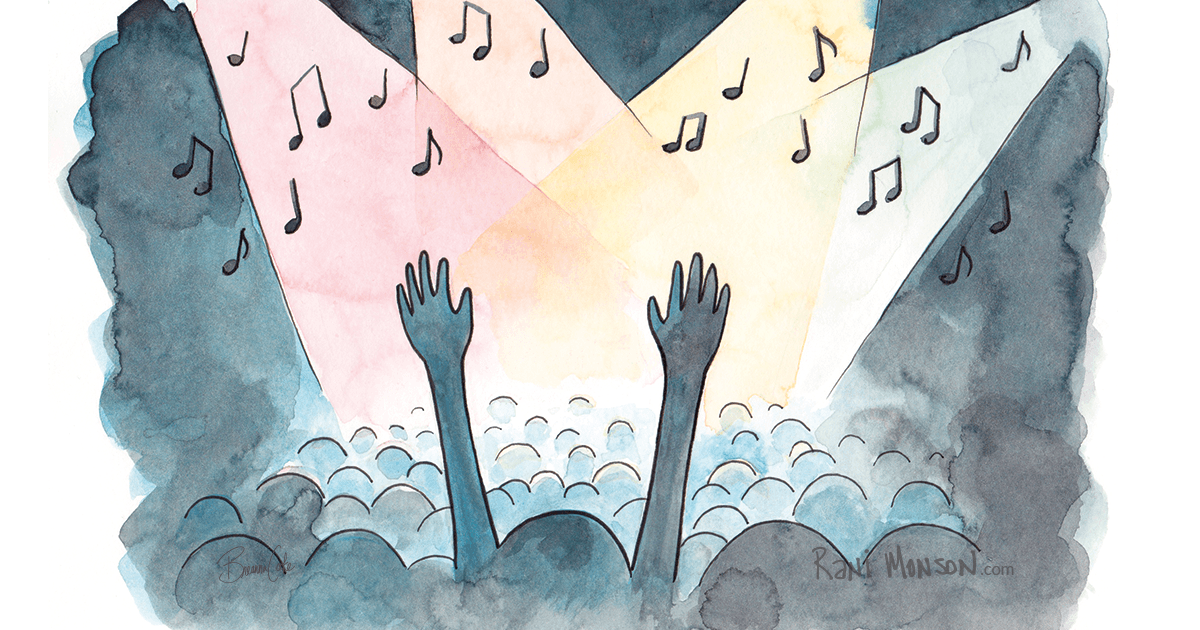 Even though my trip to Portland has been planned for a number of months, I've been uncharacteristically demure about the purpose. When asked, I was embarrassed to tell the truth. I was a band groupie.
Then I outed myself on Facebook, sharing a photo of myself meeting the band. "This is kinda becoming a groupie thing?" my friend Katherine asked, nailing my concern. I'm way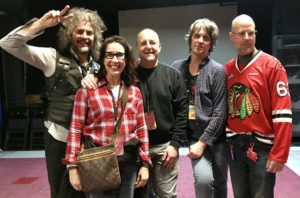 too old to become a groupie at 42. I've got a mortgage, a car payment and work. Plus, it was something I considered doing 20 years ago. When I was younger. Thinner. And required a lot less sleep.
The Flaming Lips have been around since the '80s. While I've been going to shows since that time, my inaugural experience didn't happen until December in Oklahoma City. Colorful confetti flying around the room. People wear goofy hats. Visuals are literal — a guy dressed as Santa Claus and is a pot farmer in Oregon — as well as mystical, glitter and rainbows. Lead singer Wayne Coyne rides around on a unicorn. People of all ages play with giant balloons. Smiling. Everyone fits in and feels comfortable, acting like kids together, dancing and laughing. It's happy, silly and crazy fun.
I fell in love with the experience and bought tickets for the Friday, May 12 show in Portland. I just didn't tell anyone why I was going to Oregon.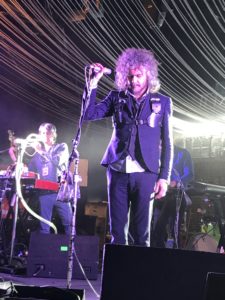 Going to concerts is something I started doing with friends after high school. Most shows involved a road trip to Kansas City or St. Louis, which was a three-hour drive in either direction from my home in Springfield, Mo. It was before the internet, so I honestly don't recall how we purchased concert tickets and booked hotel rooms. I'm guessing with a credit card over the phone when you still had to pay long distance fees.
Somehow the idea of following around the Grateful Dead after college danced through my mind after going to a number of shows. The scene reeked of kindness and acceptance, something I was desperate for in life. I loved the sense of community and people taking care of each other. I could sit in an outdoor arena, filled with people twirling around in flowy clothes, and still find myself feeling utterly alone. I longed to feel like I fit in but didn't realize that was something I had to give myself — not something I could receive from others.
Following The Dead was something I really thought I could do. Figure out a way to make a living, moving from one venue to the next. Plus, I'm a big tie-dye fan.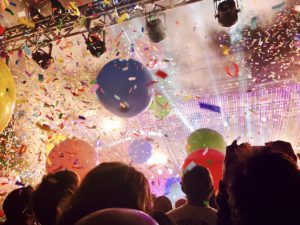 My mind is good at persuading me to do things that are totally out of character. Like getting a tattoo and moving to Idaho, convincing myself I could become an outdoor girl even though I've never been camping. Following The Dead fits in that same category, but I never had to cop to my own lie, which is that I never could have gone through with it. I'm too risk averse. Practical. And I really enjoy showering.
I was in Chicago attending the Grateful Dead shows at Soldier Field July 7 and 8, 2005. We didn't know those would end up being the last two performances of the iconic band. Lead singer Jerry Garcia died on Aug. 9 while I was still in college.
Touring was no longer an option, so I got a job.
Despite all my concerts — both of my youth and alleged adulthood — I'd never before gotten on a plane exclusively to see a concert. I saw U2 in London, but that was because I happened to be there. The trip wasn't for that purpose.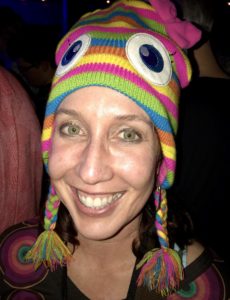 This time I planned a trip just to see The Flaming Lips in Portland, but it was under the guise of a long weekend trip to check out a city that's on the short list of places to consider moving to in a few years. When it's time to shift life. Slow down. Work less and live more.
Between songs, the band discussed the ability of a crowd to boost the spirit of those around you. That optimism can spread to another person, even if you never speak. How a positive community can lift you up when you're down.
At that moment, I proudly decided I was a groupie. That's the kind of group I want to be a part of.
This column "A proud groupie in Portland" originally appeared in the Katy Trail Weekly.