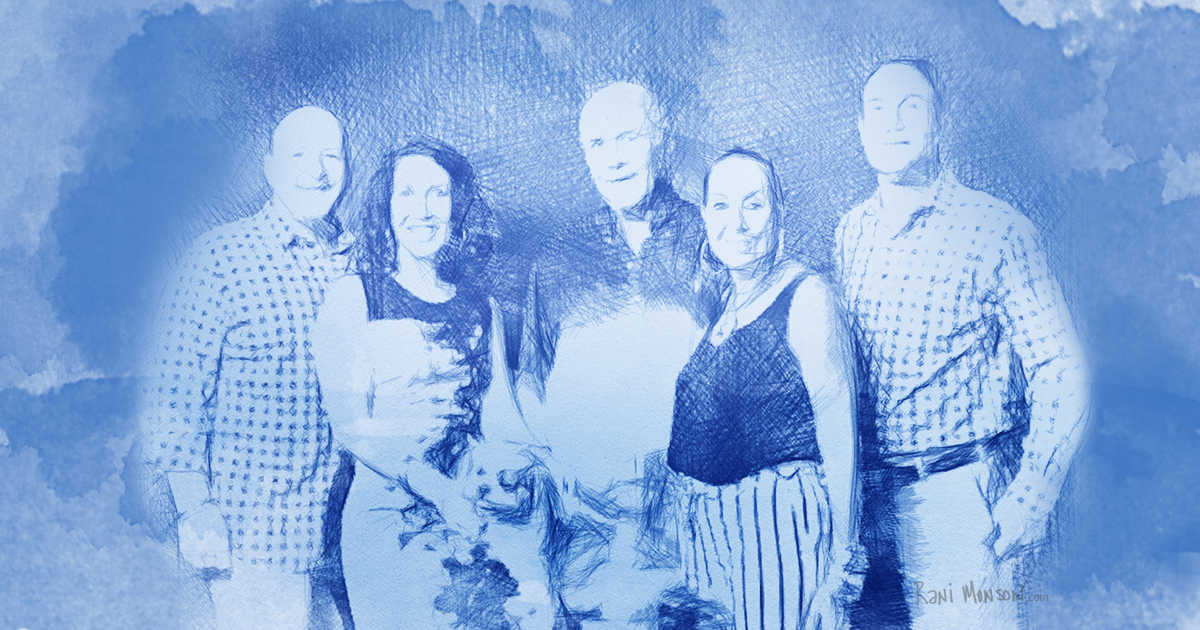 My parents recently celebrated a wedding anniversary. A big one. To the point I needed to visit a specialty card store, the kind that makes me feel instantly bad about myself when I walk in. For not sending enough cards. Or color coordinated enough. Or just not being … enough.
Pickings for celebrating 50 years together are slim and schmaltzy.
"Wow. Another 50th Anniversary! I've been selling so many of these lately. We're actually sold out of some."
I could have done without the added commentary suggesting 50th anniversaries will become a thing of the past. Yeah. Thanks. I get it — I live it. I'm 43 and never married. If I tie the knot, our years together will be limited by sheer lifespan.
As a gift, Mother asks for a new family photo, a tradition through the years but with no regular cadence. I inform her Boyfriend will be in the pictures.
"Are you sure this thing is real?" she asks about my nearly two-year-old relationship, born out of friendship. "Is he sticking around? I don't want to be stuck with a photo of him if you two are going to be breaking up." Does she want a photo guarantee?
I find a photographer. Next challenge: a date. Boyfriend announces it needs to happen after he has his hair groomed. He missed his July appointment and is convinced he looks like an exploding Chia Pet. He's more on the "let's maintain the hair we've got" retention plan.
Brother has a week-long vacation in Vegas. Who goes to Vegas on vacation for a week? We hone in on a weekend, to Father's dislike, who overlooks the reality the rest of us work day jobs. Unsurprisingly, my family isn't interested in the photographer's schedule. "Can't we do it a weekend earlier?" my Brother wants to know, a thought echoed by Mother.
"We need to do it right after Riley visits the beauty parlor," Mother complains, even though it's Brother's dog. His blowout no longer fresh, there is concern he won't be quite as handsome the following week.
Brother informs me he'll be doing his own individual photos. I tell him he can pay the extra fee for a separate session.
"Sister, that isn't how it works," he barks, referencing a job years ago working for Olan Mills Photography. Oh, the irony. The Jewish boy selling photos at church. "I know how this is done. You don't pay per shot."
Wardrobe is next. Colors. Mother announces her oufit. "So you're wanting us all to dress according to your outfit?" Yes. Blue and white. Easy for my father. And Brother. Ditto Boyfriend. I'm the problem. I don't look particularly good in blue.
Mother suggests a red dress I bought at Neiman's on a super sale a few years ago. Apparently she's now thinking a flag motif of red, white and blue? I try to divert with talk of seasonality, reminding her it's suede and leather. "It's sleeveless. You won't be able to tell in the photo."
I'm avoiding the truth. The dress doesn't fit. The last time I wore it — more than a year ago — it zipped only with the help of lots of undergarments that suck you in and shove your bulges together making your stomach hurt. Since, I've gained more weight, so there is no amount of control-top anything that would make that dress zip. None of which I want to tell my mother, who seems to keep getting thinner.
Details in place, Mother starts to stress in new ways.
"Who's going to want all these large family photos when I die? None of you are going to want them." She's in great health with no medical issues. She maybe takes a daily aspirin. I tell her Boyfriend will, which I find funny since she questioned him being in the photo. She doesn't laugh.
Everyone is on time for the photo shoot, except for me. Riley rushes up to say hello when I arrive, late. "I don't think he's clean," Mother starts muttering. Brother claims he bathed Riley, which no one believes. "If I'd bathed him, he'd be sparkling white," Mother continues.
The situation is remarkably calm. No one indulges in the champagne or offered wine. Without saying it, we all know we're working against a ticking time bomb, when the peace will end and insanity will ensue. I aim for peace until the next round — dealing with everyone's opinions on the photo proofs.
"Family photo perfect display of dysfunction" originally appeared in Katy Trail Weekly.